Summer Reading 2023
June 21 - Jul 27

Summer reading is available for all ages and registration is ongoing beginning June 8.  Log your reading by July 27 @ 5pm on our MyLibro online or MyLibro App.  Prizes can be picked up through August 4. 
Summer Reading Challenges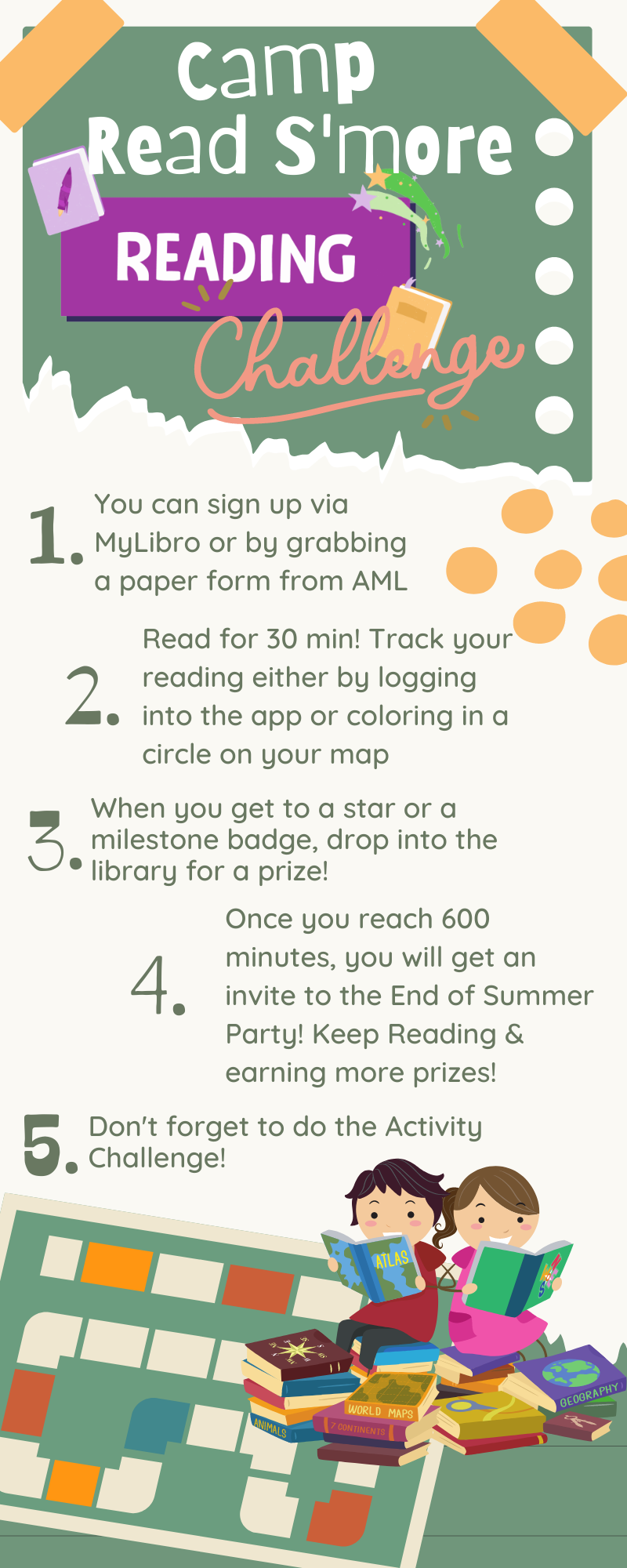 As always the library has several programs throughout the summer to attend.  Each event is free but registration is not mandatory except for HMNS: Discovery Dome we do ask that you register on our events page for the programs you would like to attend. 
Logging Your Reading
To log your reading, sign up for the summer reading program on MyLibro or MyLibro App on your mobile device/phone.  Families can sign up using one account and switch between readers to log reading.
Reading Inspiration
Looking for reading suggestions.  Check out themed reading lists for Adults, Teens, Tweens and Kids.
Print Out Log
Need a paper log but do not have time to stop by AML? Click below and print out your own copy!